Covid Isn't the Only Thing in the Air this Season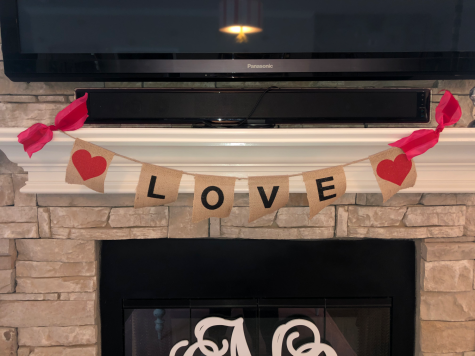 By: Beau Norton
Well, that special day is right around the corner. Valentine's Day is coming up this February 14th, and there's plenty of reasons to get excited. Whether you have a special sweetheart to celebrate it with or not, Lexington businesses are laying out the white table cloths and hanging up paper hearts this year, despite COVID continuing to run through the Commonwealth.  
If you would like to take your other half to get a sweet treat, then look no further than Crank & Boom Ice Cream. This trendy ice cream parlor has been stocking their freezers with Valentine's Day themed ice cream, and they can't wait to serve it up to all of their customers. These flavors include Irish Cream Dreams, Red Velvet Cheesecake, and Non-Dairy Chocolate Covered Strawberry. 
If you're looking for something that is more of an experience, then you and your partner will love the Lexington Opera House. They will be hosting a special event this year: mini golf. From February 12th to the 14th, the Opera House will host a 9 hole, opera-themed course inside their walls, and it will include social distancing, souvenir golf balls, and a special take-home treat for you and your party. Tickets will be selling out soon, so make sure to book them soon before they run out.
If you're wanting to go all out for your significant other, then your best bet would be to get in touch with Jeff Ruby's, arguably the finest of dining in the Lexington-Fayette area. This five-star restaurant is currently offering a special "dinner for two" dinner on Valentine's Night. This meal kit will include two filet mignon, lobster tails, salad, mashed potatoes, and strawberry butter pie. If you are willing to put up with the steep price ($200), then you can rest assured knowing that this will be a night your Valentine is going to remember for a long time.
If a $200 dinner for two is too steep for your blood, there is always an inexpensive and equally delicious option. White Castle will be doing their 30th anniversary reservation dinners on Valentine's Day. Due to the obvious safety limitations, this high-quality slider joint will be doing a "Slider Lover's Point", mimicking a drive-in diner to keep couples safe this year. White Castle intends on making a special Spotify playlist in order to keep an entertaining and romantic vibe throughout the night. Another affordable option could be your friendly neighborhood Chick-Fil-A, which is offering heart shaped chicken trays to add that perfect savory touch to the end of a sweet day with your date.