Scheduling is in progress at HC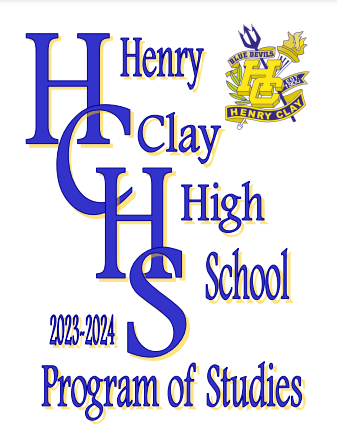 While the 2023-2024 school year may seem distant, scheduling for next year is in progress at HC, taking place during the months of January and February. HC counselors have been meeting with each advisory class and giving them information about scheduling, along with their schedule cards. During the week of January 16, counselors met with juniors in their advisories. Over the week of January 23, counselors will meet with sophomores, and they will meet with freshmen the week after that (week of January 30). 
Beginning on Wednesday, January 25, students will meet one-on-one with their counselors during their English classes to discuss their individual schedules in-depth. Information about when students will meet with their counselors can be found on the informational sheet given to students by their counselors in advisory, titled, "2023-2024 HCHS Scheduling Information and Instructions".
While filling out their schedules, some students may be unsure of what classes to choose for the upcoming school year. 
"[Students] should talk to their current teachers if they're not sure what level of a class they should take next year," HC counselor Ms. Cain said, "and for electives, they should look through the options available and see what interests them."
The HC website can be a useful resource in determining what classes to take next year and learning about what each class has to offer. 
"There is a link on [the Henry Clay] scheduling website to a program of studies booklet that has descriptions of all the classes [offered at HC]," Cain said.
Students can additionally utilize the website to find the date they will meet with their counselors one-on-one, if they haven't received the informational sheet in advisory yet. They can find this information on the HC counseling website, under the "Scheduling 2023-2024" tab.
While being prepared for the next school year and choosing the right classes may be stressful for students, HC counselors can hopefully ease this stress and guide students on the right path. 
"[During the one-on-one meeting,] the counselor will have each student's transcript printed out," Cain said. "We will be going over with the students the classes they've already taken and what they still need to take. That transcript helps us to make sure we keep students on track to meeting all their graduation requirements."
Scheduling may be difficult for some, but HC counselors are there to aid students through the process.