The Most Unique Pixar Film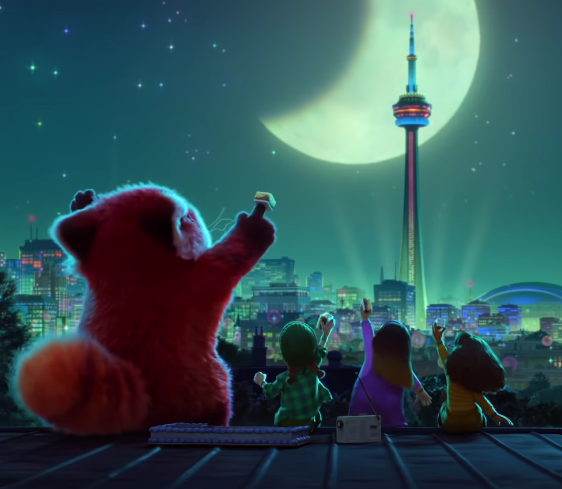 It's no surprise that Pixar has come a long way in 36 years. With amazing animation and storytelling, Pixar has dominated animation production making it an important asset to Disney, Pixar is also known for occasionally creating mediocre films, which is what I had expected from their latest film-Turning Red. Hearing that the film would be about a girl who uncontrollably turns into a giant red panda gave me my doubts, but Turning Red might be Pixar's first step to breaking routine. 
The most predominant change to Turning Red is the animation style. Pixar generally applies the same 3D animation style for their films (which recently changed with the release of Luca), but Turning Red displays a combination of 3D and Japanese inspired animation. Director Domee Shi has even mentioned how anime was a great inspiration for the look of this film. This new animation style serves in making the film more expressive, thus giving it identity and character. 
Another surprising new element is the approach Turning Red has on mature topics. The concept of Turning Red is commonly described as magical puberty. In fact, the entire film is a metaphor of the transition into adulthood and the trials found in this stage in life. The film then utilizes this to create a distinctive humor as well as relatable characters. 
After watching Turning Red, I found myself asking the question, "What's next for Pixar?" They've created a coming of age film focussing on the changes found during a certain age which is a topic many would be shocked to find in a Pixar film.  If Pixar was successful in bringing a topic such as puberty into a film, what topics could we potentially see in future projects? 
Turning Red might not be Pixar's grand masterpiece, but being able to observe how Pixar is able to continue evolutionizing their filmmaking production gives me the reassurance that they aren't out of ideas yet. Turning Red is definitely worth a watch if you're looking for a film you can relate to while having a good laugh.