Costich lists binge worthy TV shows for teens to watch over the summer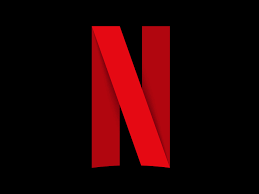 During the past 14 months at home, we turned to many binge-worthy tv shows to fill their time. Many streaming services like Netflix, Apple TV, and HBO Max have made it easier than ever to watch shows that everyone can enjoy in whatever mood.  
For Netflix subscribers, there are plenty of engaging tv shows for you to binge-watch. If you enjoy suspenseful shows like I do you should try "American Horror Story" or "Criminal Minds". If you are looking for a show that you can watch that is upbeat, you should try "The Good Place", "Gilmore Girls", or "Family Reunion". For people looking for a mystery show that will leave you guessing, try "Unbelievable", "Who Killed Sara", or "How to Get Away With Murder". And for those who enjoy an entertaining documentary series, "The Night Stalker", "Spy Craft", or "FYRE" are enjoyable options. 
There are plenty of new and old releases for those looking for things to watch on HBO Max. Great 90's and early 2000's classics available for streaming on HBO include Gossip Girl, "Friends", and "The OC". Some of my personal favorite suspenseful or mystery shows are "The Undoing", "The Flight Attendant", or "Mare of Easttown". HBO Max also has hilarious show options when you are looking for a laugh including "The Big Bang Theory", "Impractical Jokers", or "The Middle". 
Services like Apple TV and Peacock may not be as popular as Netflix, but still offer an entertaining variety of shows. On Apple TV "Defending Jacob" is a captivating thriller show about a boy who is put on trial for murder. They also have a documentary series called "Earth at Night" about animals all over the world. For people who have Peacock, there are many shows that everyone can enjoy. Peacock hosts comedies such as "The Office", "Modern Family", and "Everybody Loves Raymond" which are amazing classics. You can also stream great reality options such as "The Real Housewives", "Keeping Up With The Kardashians", and  "Chrisley Knows Best". 
While many of us did our fair share of binge-watching during the pandemic, there are still plenty of tv shows out there. In the age of streaming services, it has become easier than ever to watch anything, anywhere. Whether you are wanting something new, to rewatch a classic, or just looking for a laugh, there are tons of wonderful options for you to binge even though it can feel like we have seen it all.