Covid friendly activities to enjoy during summer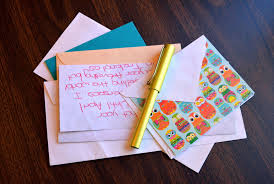 In the midst of the global coronavirus, we are all called to isolate ourselves in order to protect everyone. Although remaining inside is a good way to protect yourself and the people around you, there are some negative effects to your mental and physical health. There are many interesting things you can do while staying protected.
Go outside and enjoy nature
Activities such as hiking, fishing and camping are great ways to reconnect with nature and a great way to social distance with the world around us.
Try out new hobbies/ interests
 Hobbies such as cooking, painting, and knitting are great ways to find something new you may like! Finding new hobbies that allow you to stay at home is also a good way to stay safe while trying out something new..
Start to watch new T.V series and movies
There are hundreds of tv shows and movies on many different platforms. With all the different genres available you are sure to find something new to watch!
Make new pen pals 
Although it may seem like something "ancient" it is always fun to write to a person who lives in another country. You can learn more about the country and the person. You might have more in common than you think.
Be more productive
 While staying at home, you can start on home projects and even redoing your room. 
Selecting different aesthetics to represent your style choices.
Start to listen to new music 
There are different genres of music out there. Select a random one and listen. Listening to music can help you relax and feel better.
Get creative with your surroundings
Get out some arts and crafts and see what you can make out of it. Build something useful for your room.
Staying inside is the ideal way to stay safe and protect others from the risk of Covid. Although there are some activities you can do that practice social distancing, the safer bet is always going to be staying home. We can all benefit from the new skills we learn during Covid.